A full service digital marketing agency
Our team develops effective content strategies for forward thinking companies. We have a proven track record in increasing search engine rankings.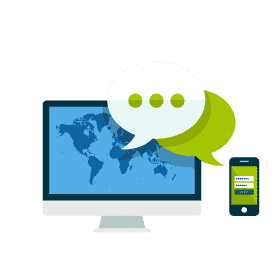 We seek to establish relationships with our employees, customers, and other business partners that are characterized by openness, persistence, mutual trust, and candor.
Our team of experts constantly produces excellent results by fusing innovative ideas with our wealth of knowledge. We can assist you in establishing a long-lasting, meaningful relationship with your customers by interacting with them on social media.
We are the first IT Company in Sri Lanka to have two IDNs (Internationalized Domain Names) called ඊමේට්.ලංකා and ஈமேட்.இலங்கை.
Search engine optimization, social media marketing, email marketing, and digital marketing are all sectors in which we operate.
We have offices in New York, Victoria, and Colombo.
The Internet marketing agency with the most credibility. Our objective is to revolutionize how businesses communicate, attend to one another, and share information online.
Milestones
Some remarkable events our digital marketing agency went through.
May, 2008
The agency was started by web enthusiast Nandun in Colombo, Sri Lanka.
June, 2013
The company's first iOS app was released and quickly rose to the Top 50!
October, 2013
Established London headquarters.
February, 2019
Our social media optimization services used by some of the top companies in UK.
June, 2019
Our company raised 5 million pounds to build all new social optimisation platform for next generation online marketing.